Experienced Doctors, Counselors, and Therapists
Effective counseling requires open and honest communication between you and your therapist, but it is more than just talking. When you need help, you need to talk to an experienced, trained professional. All of our therapists are licensed professionals with experience in treating mental health disorders.
Tamekia "Dr. Honest T" Cathright, PhD, LPC, NCC
Clinical Director/ Partner
Licensed Professional Counselor/National Certified
Counselor/Psychotherapist
Tamekia "Dr. Honest T" Cathright is an EMDR-trained Licensed Professional Counselor (LPC) in Alabama, Georgia, and Texas and a National Board-Certified Counselor (NCC) with a background in psychology and counseling.
Dr. "Honest T" received her BS in Rehabilitation Science with a concentration in Clinical Rehabilitation Counseling from the University of Texas Southwestern Medical Center. She also completed her MS in Counseling & Psychology with a concentration in Clinical Mental Health Counseling from a CACREP accredited program at Troy University. Plus, she has a Ph.D. in Counselor Education and Supervision from a CACREP accredited program at the University of the Cumberlands.
Dr."Honest T" is a member of the American Counseling Association, Alabama Counseling Association, Texas Counseling Association, Association for Counselor Education and Supervision, and Chi Sigma Iota (ΧΣΙ). She provides therapeutic services for anyone struggling with mental health concerns, including assessing, diagnosing, and treating mental, emotional, and behavioral disorders by providing counseling services. She also has been privileged to work with a multicultural population while being the wife of a veteran and values developing high-quality relationships with everyone no matter their background. Dr. "Honest T" believes that everyone deserves to care for their psychological well-being no matter their circumstances. Therefore, she offers individual, group, and distance counseling and consulting by video, along with in-person counseling, business consulting, and concierge services.
She is devoted to providing a non-judgmental, reliable, safe, and empathetic space in which individuals can talk authentically and openly about life's challenges. Her clinical concentration includes corporate stress assessment & crisis intervention, mental & emotional imbalances, family, couple, & relationship conflicts, diversity & cultural issues, trauma, image, and faith concerns. However, she is amenable to helping you find resources if your needs are outside of her scope of practice. Discovering whatever you need to have a candid psychological breakthrough is a top priority. Dr. "Honest T" practices from evidence-based approaches to therapy such as EMDR, cognitive-behavioral therapy (CBT) along with other goal-oriented therapies that suit clients' needs, with a humanistic style. She desires to help individuals meet their goals, find strength, and obtain empowerment through honesty.
Dr. Lynna Meadows, LPC-S
Behavioral Health Director/ Licensed Professional
Counselor Supervisor/Clinical Supervisor/ Partner
Lynna has her PhD in Philosophy specializing in Behavioral Health. She also is a Clinical Certified Trauma Specialist (CCTS) and a Supervisory Licensed Professional Counselor (SLPC). Dr. Meadows has her licensure with the Alabama Board of Examiners in Counseling. Currently, she supervises individuals seeking their licensure with the State of Alabama.
Dr. Meadows became the owner of Comprehensive Counseling Associates, LLC, in Montgomery, Alabama, in 2004, and is currently the clinical supervisor of Honest Counseling & Psychological in Ft. Payne, Alabama.
Lynna received her BS degree in Early Childhood Development from the University of Alabama in Tuscaloosa, and her Master of Science degree in General Counseling from Alabama State University, and her PhD from International of Graduate Studies, New York.
At the American Counseling Association's 2019 Conference in New Orleans, Lynna was awarded the 'Lifetime Achievement Award" Military and Government Counseling Association.  In March of 2015, she was awarded the prestigious "Professional of the Year, Association of Counselors and Educators in Government", at The American Counseling Association Conference, 2015, Orlando, Florida.
With the American Counseling Association, Dr. Meadows has served as an elected member of the Board of Directors of the Military and Government Counseling Association (MGCA) and as President in 2014. She was elected to the Governing Council of American Counseling Association where she served for 5 years. She also served on the Financial Affairs Committee, Investments Committee, and the Professional Standards Committee of the American Counseling Association (ACA).
In addition to MGCA, she was elected President-Elect of the National Employment Counseling Association and is a member of the American Mental Health Counseling Association. Furthermore, Dr. Meadows is a mentor in the Culverhouse School of Business at the University of Alabama.
Dr. Meadows is a member of St. Philips Episcopal Church and Daughters of the King in Ft. Payne, AL. Lynna is a member of the Ft. Payne, AL Chamber of Commerce. She is a member of the Hunt Springs Daughters of the American Revolution in Huntsville, AL, where she is Chairman of the Women's Issues Committee. In Mentone, AL she founded the Little River AA Group, and the Little River Al-Anon Group in 2015.
Barry Camp, ALC
Associate Licensed Counselor
Barry is a native of DeKalb County. His goal is to serve his community to the best of his ability. He is an active member of New Life Ministries. Barry received his Bachelor of Science degree from Jacksonville State University in Criminal Justice, with a minor in Corrections, and a concentration in Forensic Science. He also received his Master of Science in Clinical Mental Health Counseling from a CACREP accredited program at Liberty University. Barry provides counseling services under the direct supervision of Dr. Lynna Meadows to anyone seeking assistance no matter their background. His goal is to provide a safe and judgment free space for everyone. He provides individual, couple, premarital, marriage, and Christian based counseling to all ages. Barry uses various methods and will work with you on an individual level to determine what approach best fits your needs.
Angela Wade, ALC
Associate Licensed Counselor
Angela is a clinical mental health counselor intern from Boaz, AL. Her goal is to serve the community by providing safe, nonjudgmental, and comforting services where clients can feel free to discuss anything they have on their minds. Angela has a Bachelor of Arts in Psychology from Athens State University with a minor in Human Development. She also is C.A.S.T. certified in Child Advocacy through Athens State University. She received her counseling degree from Grand Canyon University and has a Master of Science in Professional Counseling. Angela enjoys working with children and adolescents and she welcomes adults with her experience in substance abuse and trauma while providing counseling services under the direct supervision of Dr. Lynna Meadows.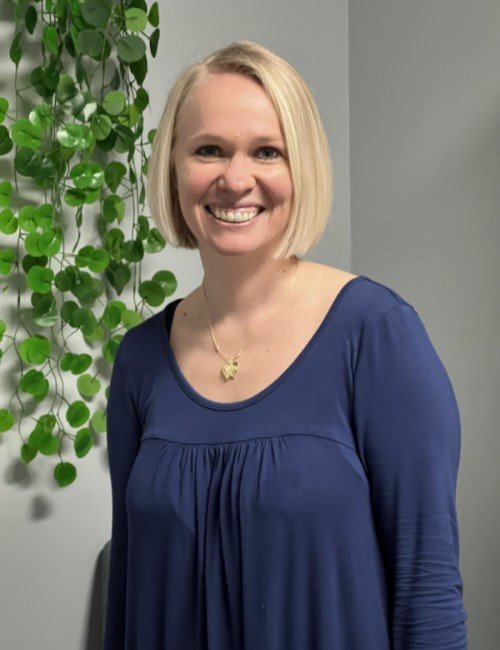 Krissy Devito, ALC
Associate Licensed Counselor
Krissy DeVito is an Associate Licensed Counselor who is dedicated to aiding clients of all ages and backgrounds on their journey to address mental health issues or individual goals. She earned her bachelor's degree in journalism from Lipscomb University in 2007, followed by a master's degree in Sport Business Management from Georgia State in 2010 while following a career path in Collegiate Athletic Media Relations.
In 2018, she returned to college on a new career path to earn her Masters in Addictions Counseling from CACREP accredited, University of the Cumberlands. Krissy is a certified Alcohol Drug Counselor (ADC) with experience in group and individual substance use counseling and she also provides mental health counseling. She is competent and capable of employing numerous theoretical frameworks including Person-Centered and Cognitive Behavioral theory but will utilize the one that is most beneficial to addressing the client's individual needs. Krissy practices under the direct supervision of John Kenneth Delano.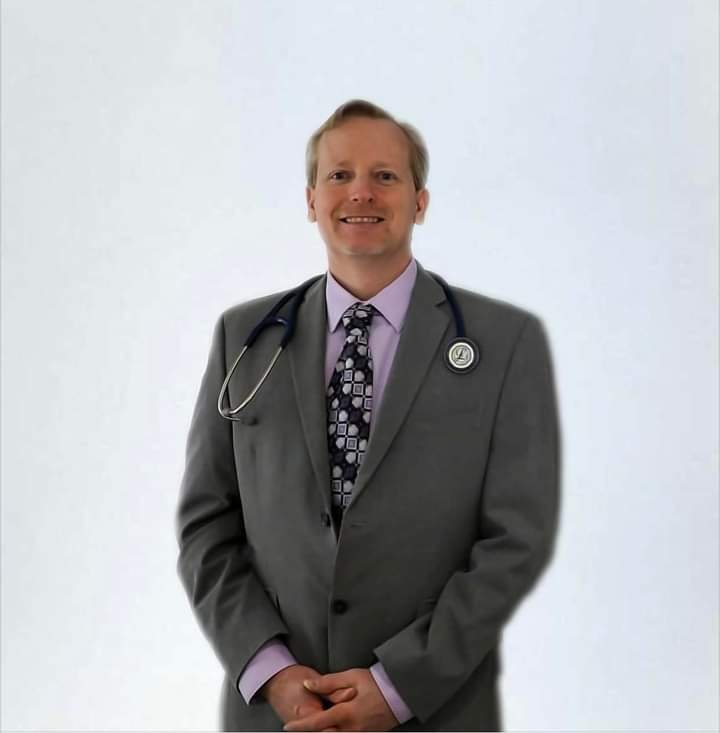 John Moore, CRNP
Certified Registered Nurse Practitioner
John is happy to be partnering with Honest Counseling & Psychological Medicine to help increase mental health care in our area. He is looking forward to serving the medical and mental health needs for all patients seeking great, compassionate and quality care.
Mr. John Moore started his medical career as a Fleet Marine Force (FMF) Corpsman in 1990, and served in Desert Storm with the 2nd Battalion, 5th Marines.
He became a Registered Nurse (RN) in 1998 and worked in various fast paced and critical care settings including Emergency Rooms (ER), Trauma Step Down Unit, Cardiac Cath Lab and as a flight nurse on an airlift helicopter. His other experiences include charge nurse role for inpatient adolescent mental health and being an Emergency Medical Technician, (EMT).
Mr. Moore obtained a Master of Science degree in nursing in 2012 and was certified as a Nurse Practitioner in 2013. He directed a Primary and Family Care and Occupational Care medical program for a large industry at their onsite clinic for many years. He is Occupational Safety and Health Association (OSHA) certified and has a Hearing Conservation Certification (HCC).
Most recently Mr. John Moore opened a family practice in Valley Head, Alabama, to bring exceptional family friendly medicine back to his rural community. North DeKalb Primary Care (NDPC) offers services for patients 2 years old through adulthood. Mr. Moore says, "NDPC brings a down home feel to medicine. Our motto 'where you are treated like family' allows you to be treated with kindness and respect not like a number."